French Breakfast Puffs are the perfect cinnamon sugar muffins! A light and airy muffin on the inside, it's coated in a generous helping of butter and cinnamon sugar. Bake up a batch of these easy cinnamon sugar donut muffins for a sweet start to your day.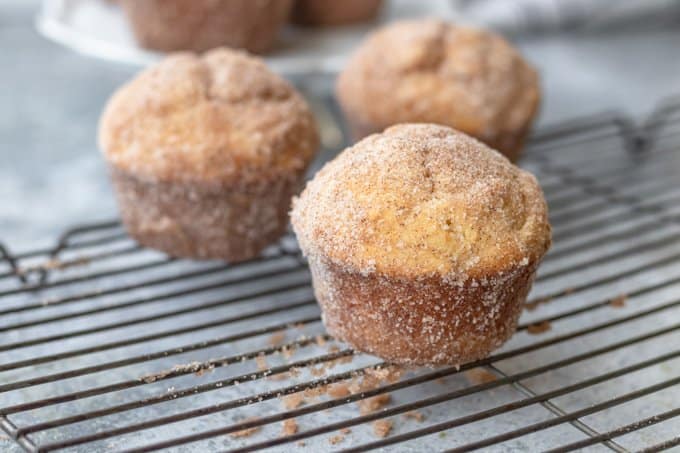 I love that these easy cinnamon muffins are called, "puffs." Doesn't a puff sound like more fun to eat than a plain ol' muffin?
At the end of the day though, French Breakfast Puffs are essentially a straightforward muffin dipped in butter and coated with cinnamon sugar. They're simple, sweet and completely delightful.
SAVE THIS FRENCH BREAKFAST PUFF RECIPE TO YOUR FAVORITE PINTEREST BOARD!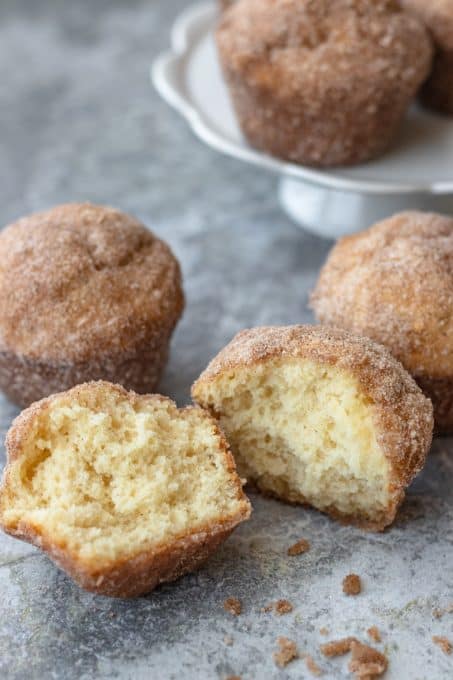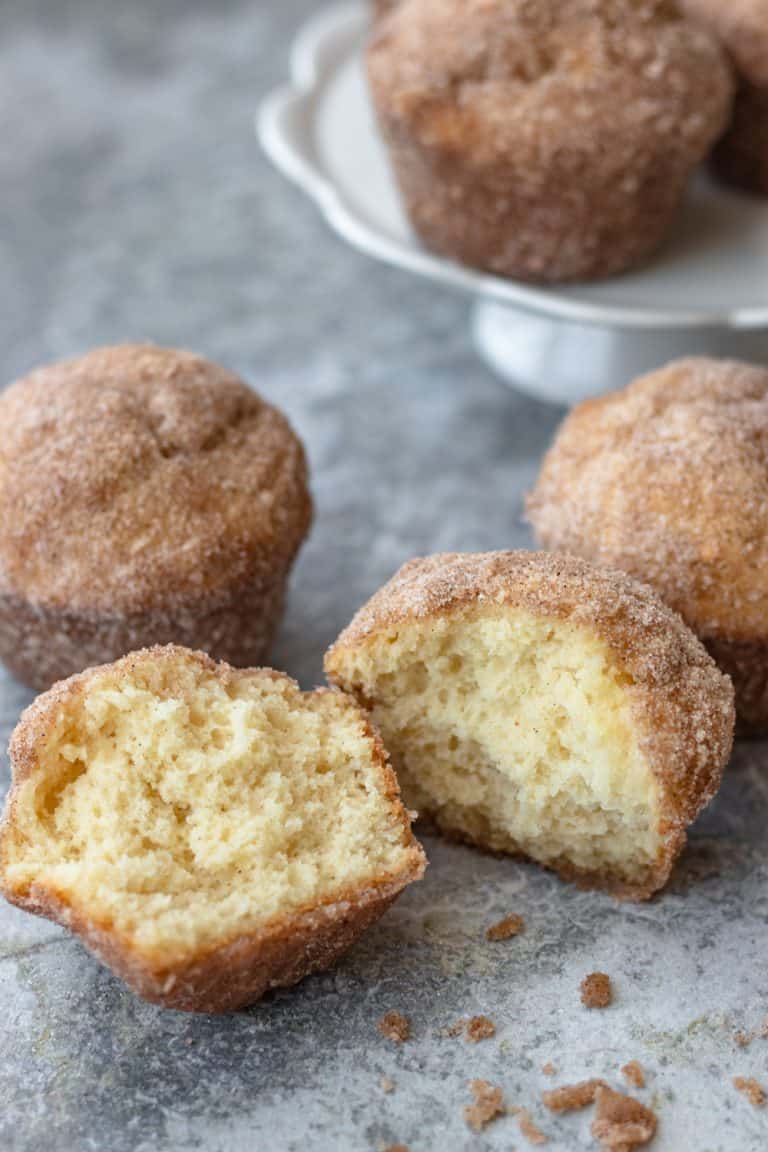 If you like cinnamon toast, you're going to be all about this French Breakfast Puffs recipe. I love the taste of warm butter with little crystals of sugar and cinnamon on these muffins.
I've always been a big fan of cinnamon-sugar everything. From Cinnamon Sugar Palmiers to Snickerdoodle Bars, chances are if you found a way to sprinkle something with cinnamon and sugar, I'm going to love it. Even this Cinnamon Roll Layer Cake!It's like eating breakfast for dessert.
French Breakfast Puffs are no exception. The crisp cinnamon sugar coating gives way to a buttery fluffy muffin, perfect for morning or an anytime snack.
What's extra cool about this cinnamon muffin recipe is that it requires no glaze or crumb topping. We kept it simple to let that glorious cinnamon sugar flavor shine!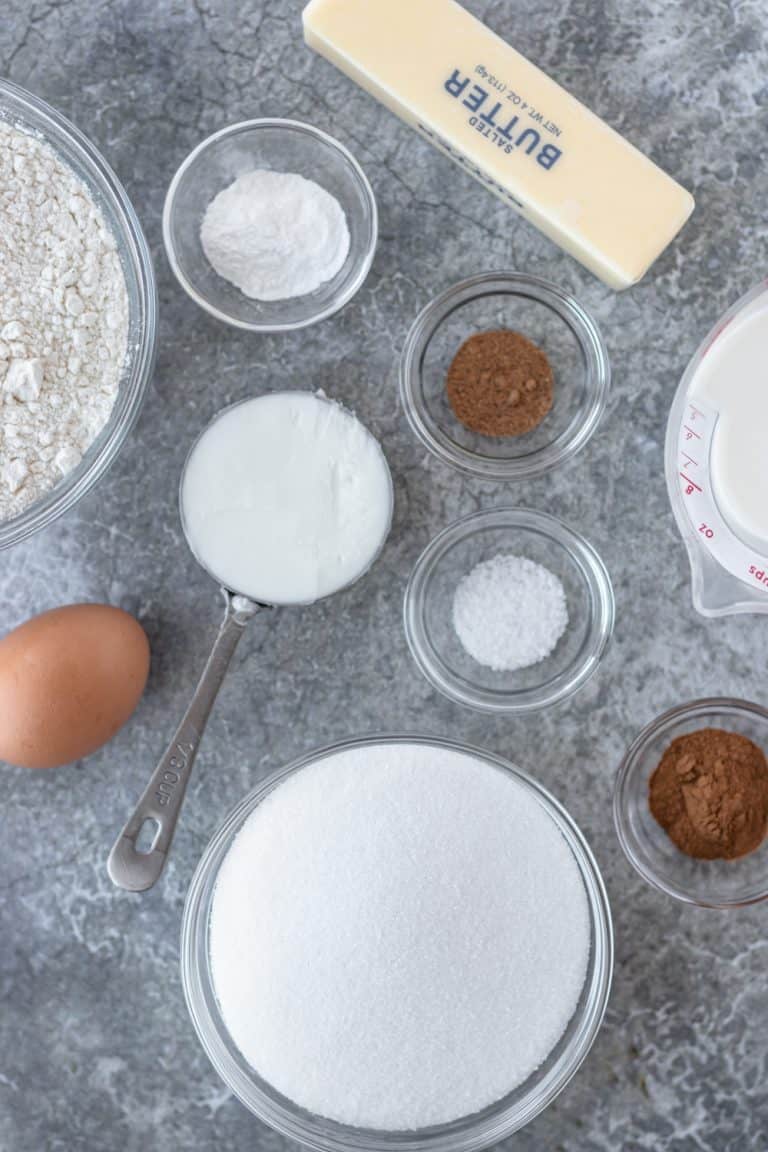 What do I need?
The ingredients for French Breakfast Puffs will be familiar if you baked any kind of muffin before!
Here's what you'll need for the muffins:
FlourBaking powderSaltNutmegSugar ShorteningEggs Milk
Surprised there's no cinnamon in the batter? I was too. It turns out the nutmeg gives the muffins a little extra dimension of flavor that beautifully complements the cinnamon sugar coating.
Speaking of the cinnamon sugar, here's what you need for coating the baked muffins:
Unsalted butterGranulated sugarCinnamon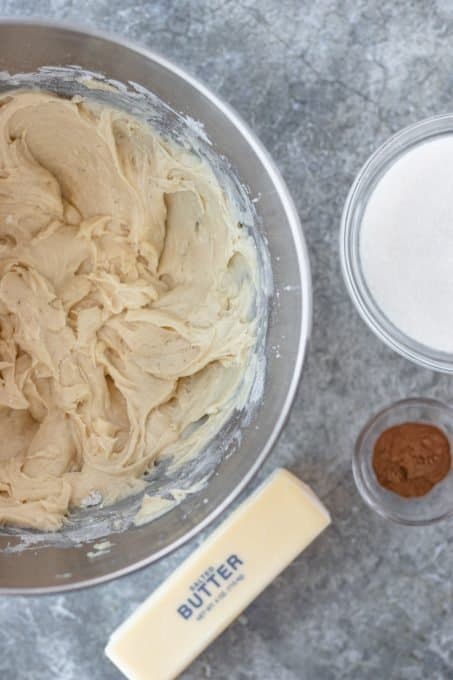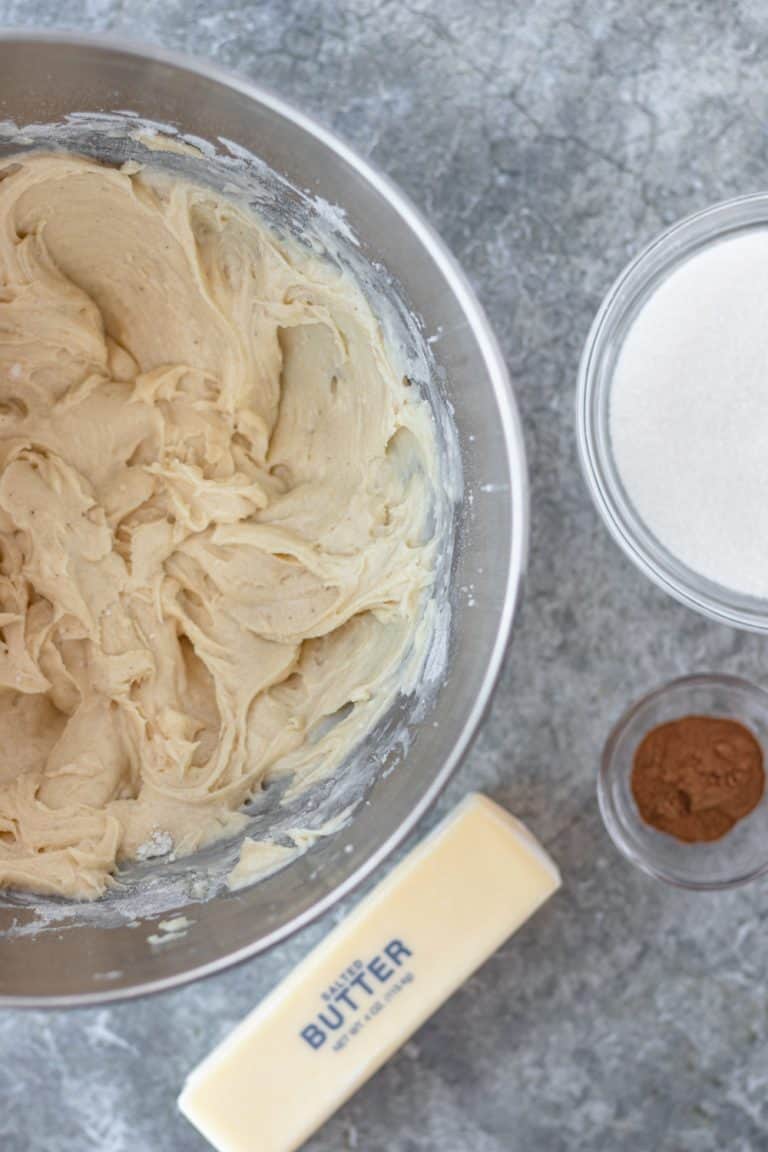 How do you make Easy Cinnamon Muffins from Scratch?
This muffin recipe starts with a simple muffin batter. Mix the ingredients together, then divide the batter into a muffin tin. Bake the muffins until they're golden brown.
After baking the muffins, comes the fun part. Each breakfast puff gets individually rolled in melted butter then generously dusted with cinnamon and sugar.
When I first learned about French Breakfast Puffs, I thought this sounded like a lot of work for something as simple as a muffin. Isn't the beauty of muffins that you can just bake and go?
Turns out it hardly took any time at all to give the finished muffins a roll through the butter. The taste is well worth it.
Kids love to help rolling the muffins in the sugar, so feel free to recruit a few tiny assistants too!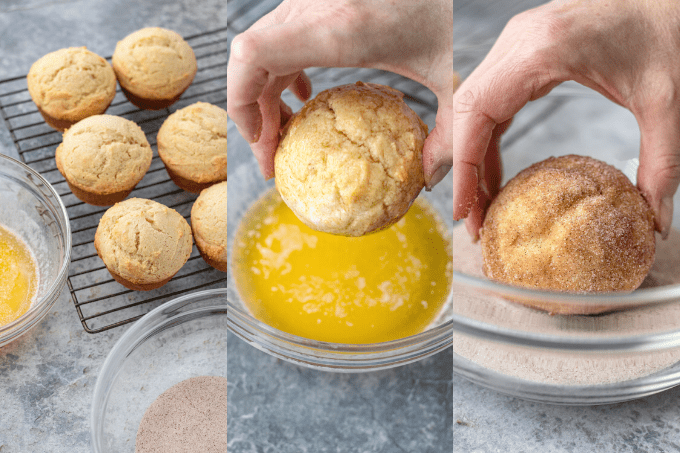 ~ FOLLOW ME ~~ FACEBOOK ~ PINTEREST ~ ~ INSTAGRAM ~ TWITTER ~
SIGN UP FOR THE WEEKLY 365 DAYS OF BAKING & MORE NEWSLETTER BELOW!
These French Breakfast Puffs smelled so good while they were baking that I couldn't resist popping one in into my mouth straight out of the oven. It was delicious all on its own, but with the butter and cinnamon sugar? Sublime.
I found it difficult to eat just one. Between my family and I, these French Breakfast Puffs disappeared in record time.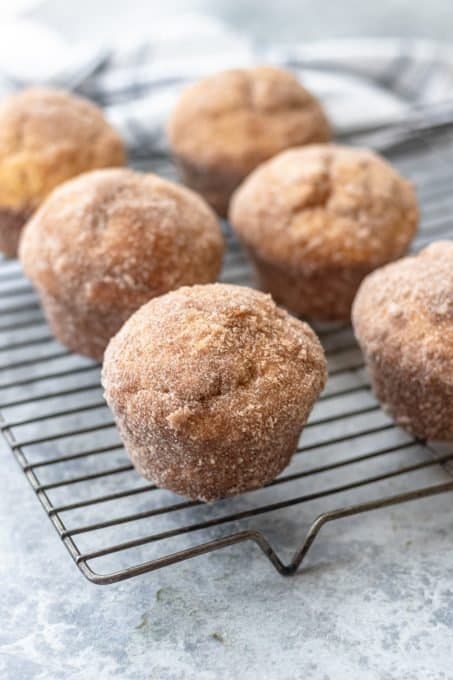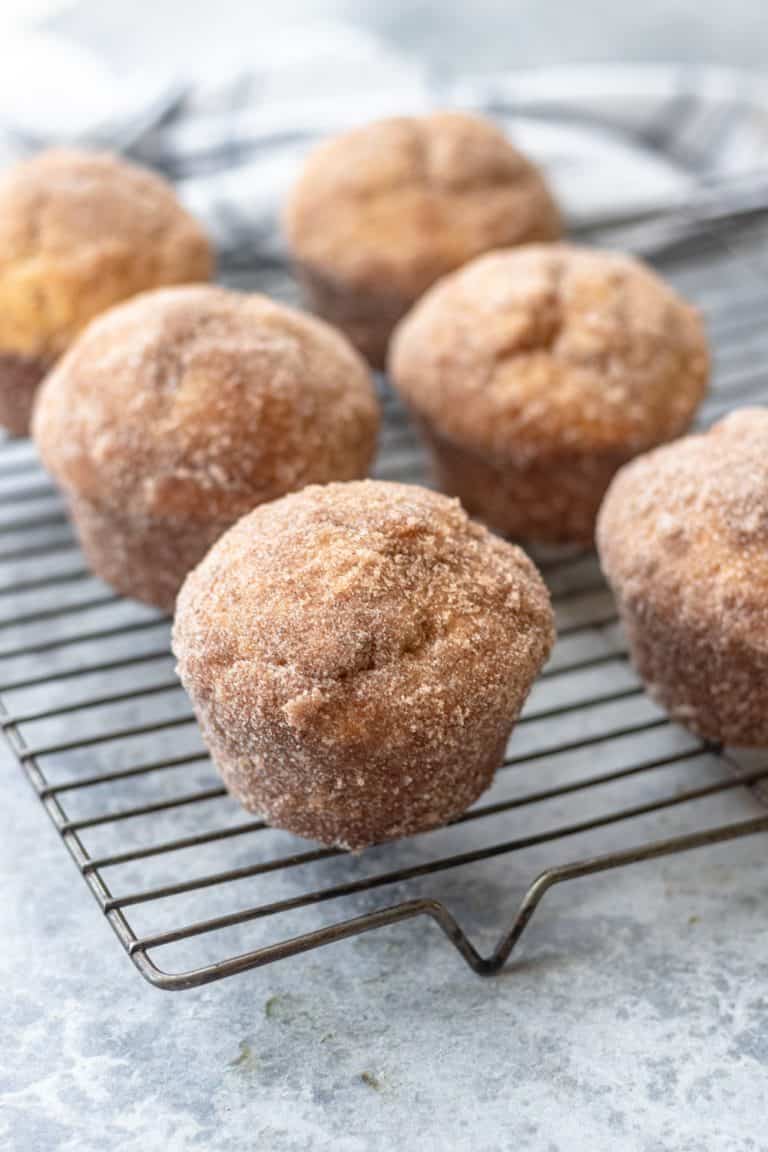 Muffin Recipes
If it's muffin recipes you're after, you've come to the right place. Dairy-Free Pumpkin Muffins and Cinnamon Streusel Muffins are perfect for fall but too good not to bake all year long. If you love streusel, you'll also love these Apple Streusel Muffins.
Do you like fruity muffins? Check out these Blueberry Cornmeal Muffins and these Peach Streusel Muffins, too. (Can you tell I have kind of a thing for streusel?)
Most of my muffin recipes are freezer friendly, including today's French Breakfast Puffs! Go ahead and make as many as your heart desires to pop in the freezer for busy mornings.
Chocolate Banana MuffinsOrange Ricotta Muffins Cherry Oatmeal MuffinsChocolate Chocolate Chip MuffinsPeanut Butter Banana MuffinsCinnamon Roll Muffins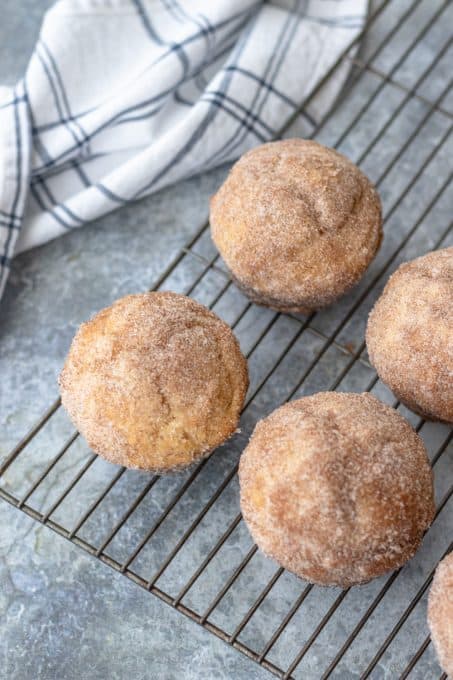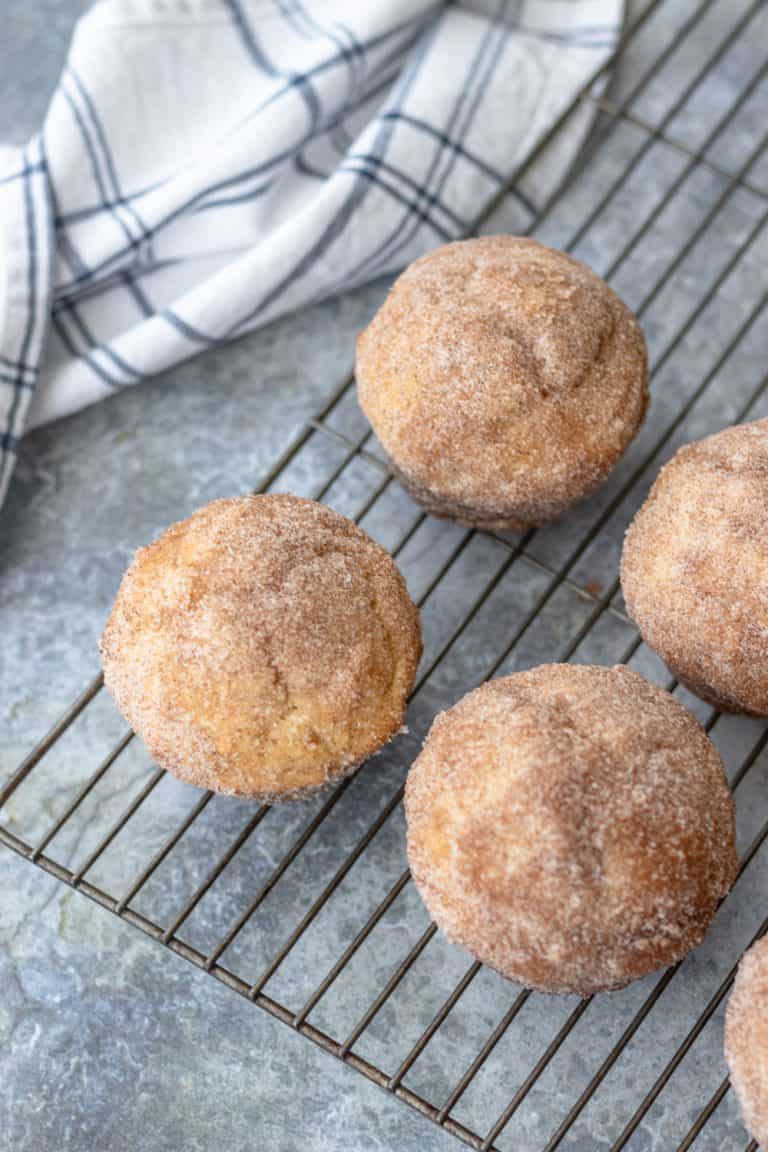 Breakfast Recipes
When making these French Breakfast Puffs this weekend, pair them with my Denver Scrambled Breakfast Braid, Pear Cream Cheese Danish, this Quinoa Banana Bread or these Baked Eggs in Toast Cups. Then invite me over because that sounds like one fabulous breakfast!
My family loves sweets in the morning. These MILKY WAY Simply Caramel Bites Breakfast Rolls were a huge success. They'd be perfect to munch on with your coffee on a slow Saturday morning.
Even more breakfast recipes to make mornings better. . .
Mexican Breakfast CasseroleBreakfast ParfaitsCinnamon Peach PancakesBanana Peanut Butter Chip PancakesBaked Blueberry WafflesBaked Apple Cinnamon PancakeDairy-Free Lemon Poppy Seed WafflesCinnamon Rolls with Vanilla Bean Cream Cheese Icing2-Ingredient Nutella Cinnamon RollsStrawberry Nutella Crepes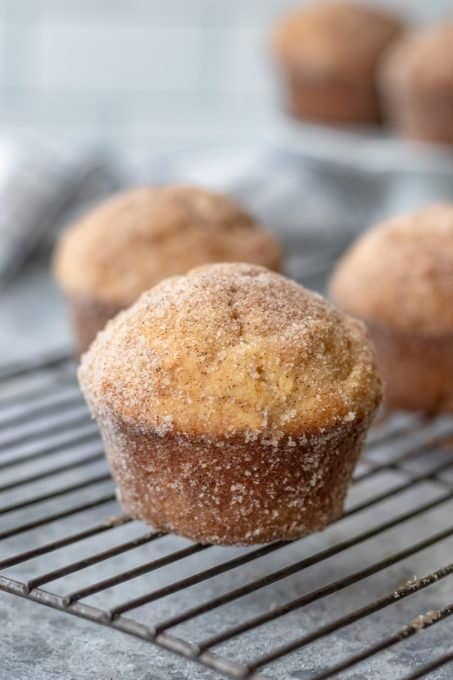 French Breakfast Puffs
These French Breakfast Puffs are delicious breakfast muffin made extra-special after baking when they're dipped in butter and coated in cinnamon sugar.
Course BreakfastCuisine AmericanKeyword Cinnamon Sugar Muffins, French Breakfast Puffs, Muffins
Prep Time 20 minutesCook Time 25 minutesTotal Time 45 minutes
Servings 12 muffins
Calories 535kcal
Author Lynne Feifer
Equipmentcooking spray12-cup muffin tinMixerMixing bowlsrubber spatula
Ingredients3 cups flour1 tablespoon baking powder1 teaspoon salt½ teaspoon freshly grated nutmeg1 cup sugar⅔ cup shortening2 eggs1 cup milkCoating1 ½ cups sugar1 tablespoon cinnamon16 tablespoons unsalted butter
InstructionsPreheat oven to 350 degrees F.Prepare a 12-cup muffin tin by spraying it with cooking spray or greasing it with butter.Into a medium bowl, sift the flour, baking powder, salt, and nutmeg together.In a mixing bowl fitted with the paddle attachment, cream the shortening and sugar together.Beat in the eggs and combine well.Alternately, add the flour mixture and the milk, mixing thoroughly after each addition.Pour batter into muffin cups filling to about 2/3 full.Bake for 20-25 minutes, until lightly golden.CoatingIn a medium bowl, melt the 2 sticks of butter.In another medium bowl, mix together the sugar and cinnamon for the coating.Dip the muffins into the butter, making sure to completely cover.Roll in cinnamon sugar.
NutritionServing: 1muffin | Calories: 535kcal | Carbohydrates: 68g | Protein: 5g | Fat: 28g | Saturated Fat: 13g | Polyunsaturated Fat: 4g | Monounsaturated Fat: 9g | Trans Fat: 2g | Cholesterol: 69mg | Sodium: 217mg | Potassium: 180mg | Fiber: 1g | Sugar: 43g | Vitamin A: 541IU | Vitamin C: 1mg | Calcium: 87mg | Iron: 2mg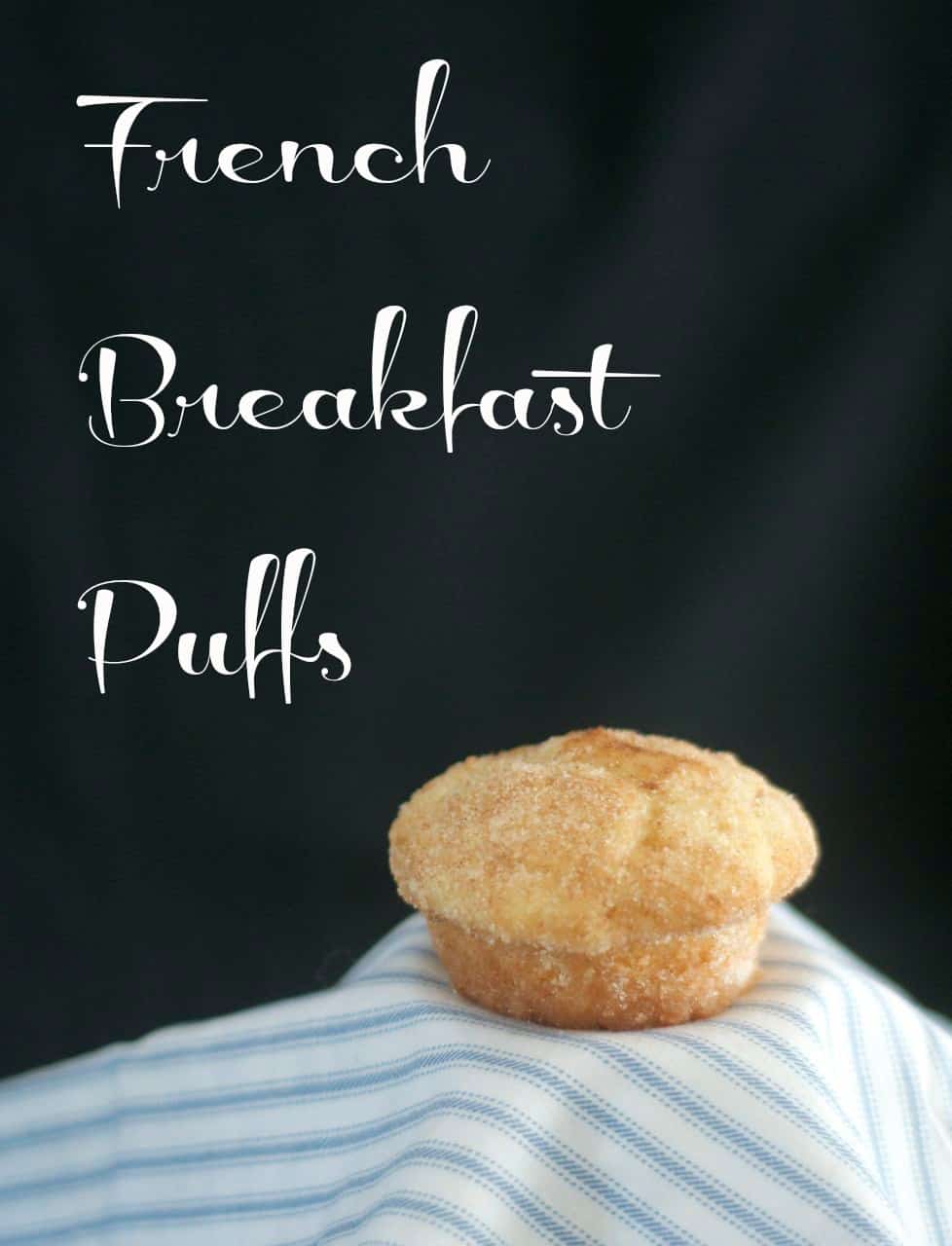 The post French Breakfast Puffs appeared first on 365 Days of Baking.
Article Source and Credit 365daysofbakingandmore.com https://www.365daysofbakingandmore.com/french-breakfast-puffs/ Buy Tickets for every event – Sports, Concerts, Festivals and more buytickets.com