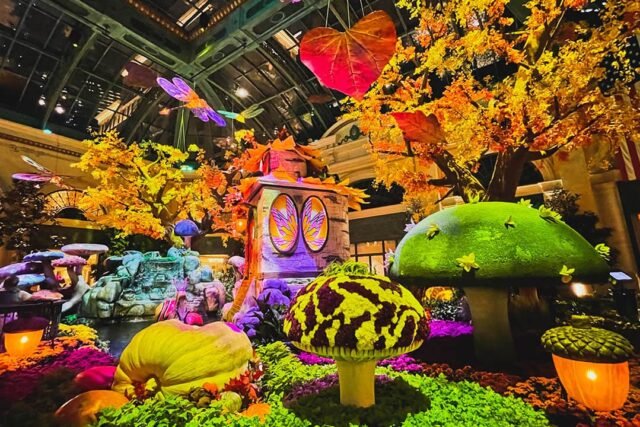 Visiting Las Vegas this November? These are the November Las Vegas shows and events you need to know about.
Now that it's November in Vegas, we can get outside to hike or climb during the day and then get cozy up inside during the evenings. It's also a great time to fire up your hot tub. We don't get much fall foliage, but you can find pockets of trees starting to turn especially later in the month.
Below we've listed out all the November-only events by category (or ones that are limited to a few months). If you want to check out what is available year-round, check out our ultimate Vegas bucket list, bucket list experiences, top Las Vegas shows, and outdoor activities.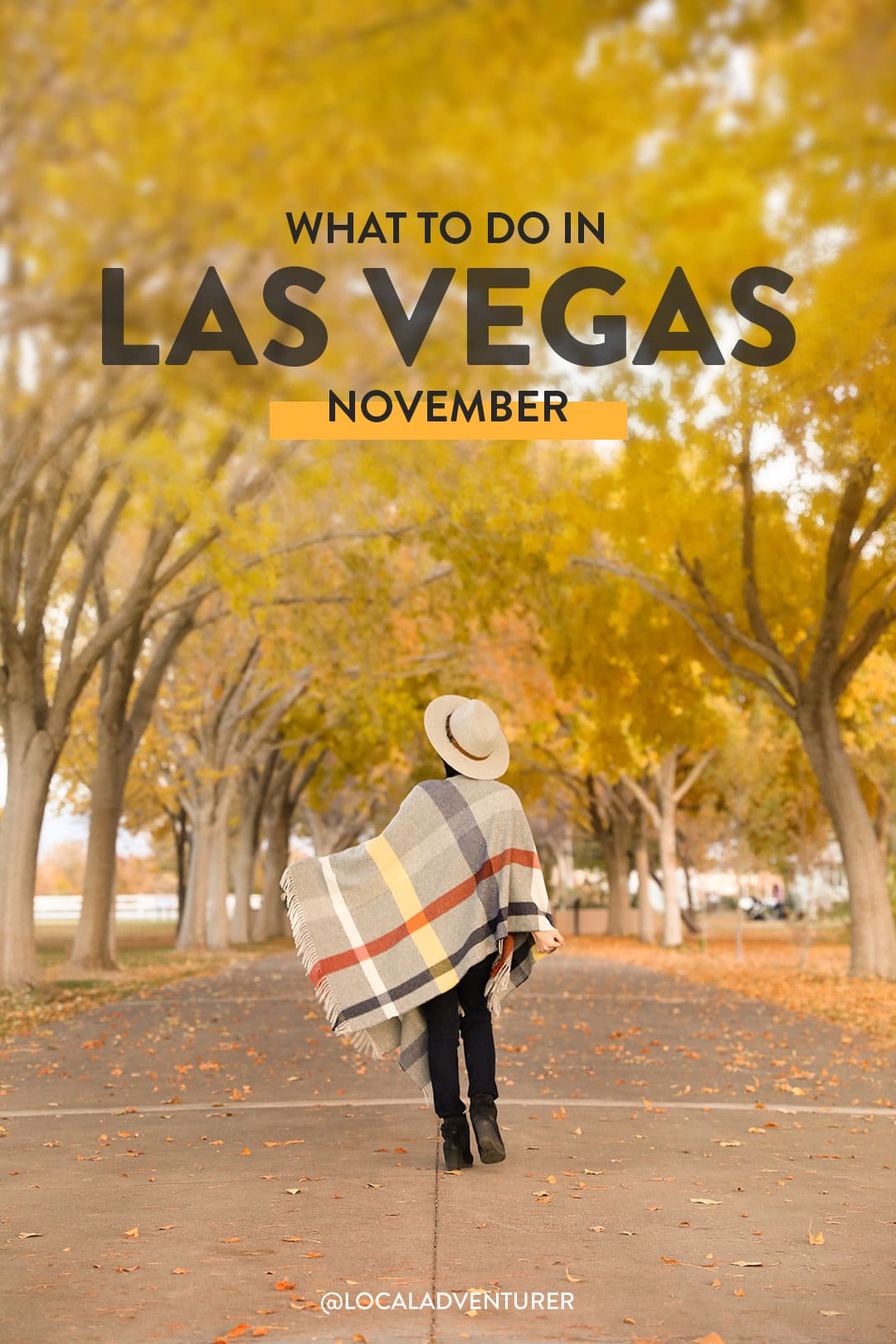 This post may contain affiliate links, where we receive a small commission on sales of the products that are linked at no additional cost to you. All opinions are always our own. Read our full disclosure for more info. Thank you for supporting the brands that make Local Adventurer possible.
Last Updated: October 27, 2021
Weather in Las Vegas in NovemberConcerts in Las Vegas in NovemberComedy Shows in Las Vegas in NovemberSports Events in VegasNovember Conventions in Las VegasMisc Things to Do in Vegas in NovemberEssential Tips for First-TimersBest Places to Stay in Las VegasMore Resources
Weather in Las Vegas in November
Average Temp in Las Vegas in August: high of 70° F, low of 46° FRainfall: 0.4 inchesHumidity: 37%
We love the November weather in Las Vegas. It's cold in the morning and evenings, but during the day it's warm enough to be outside basking in the sun.
If you visit, layers are important so you can adjust as the temperatures change throughout the day. See what to pack below.
Overall, it's a quiet month for visitors in November, so you can find some deals on hotels. As you get closer to Thanksgiving, prices will increase.
VEGAS IN Jan | Feb | Mar | Apr | May | Jun | Jul | Aug | Sep | Oct | Nov | Dec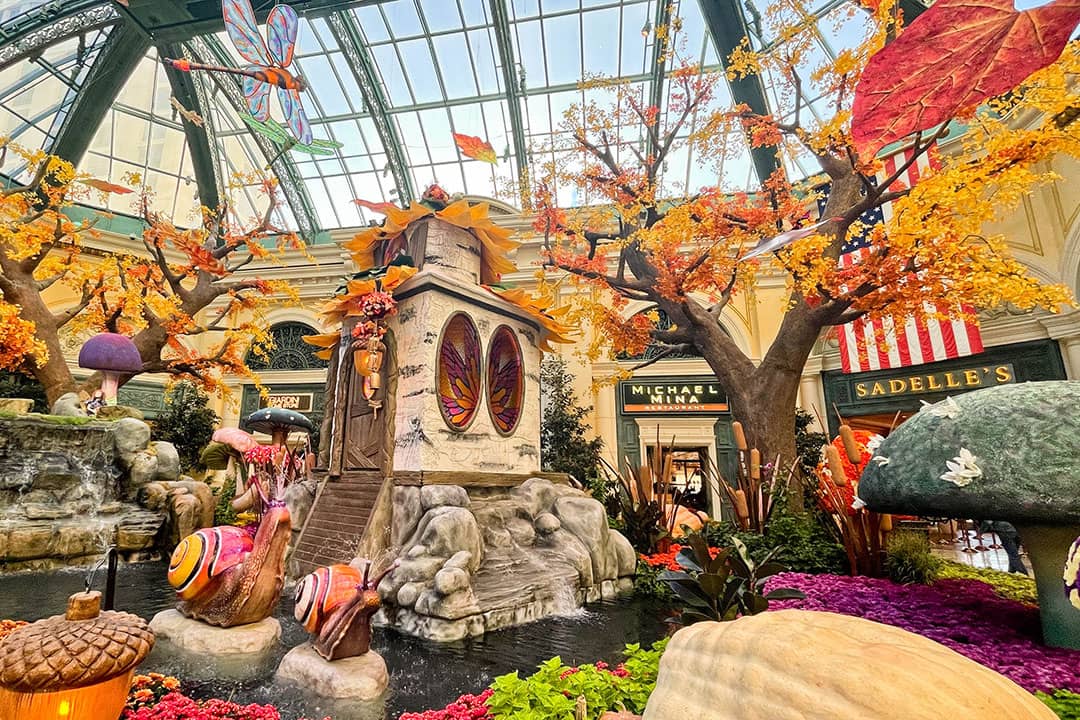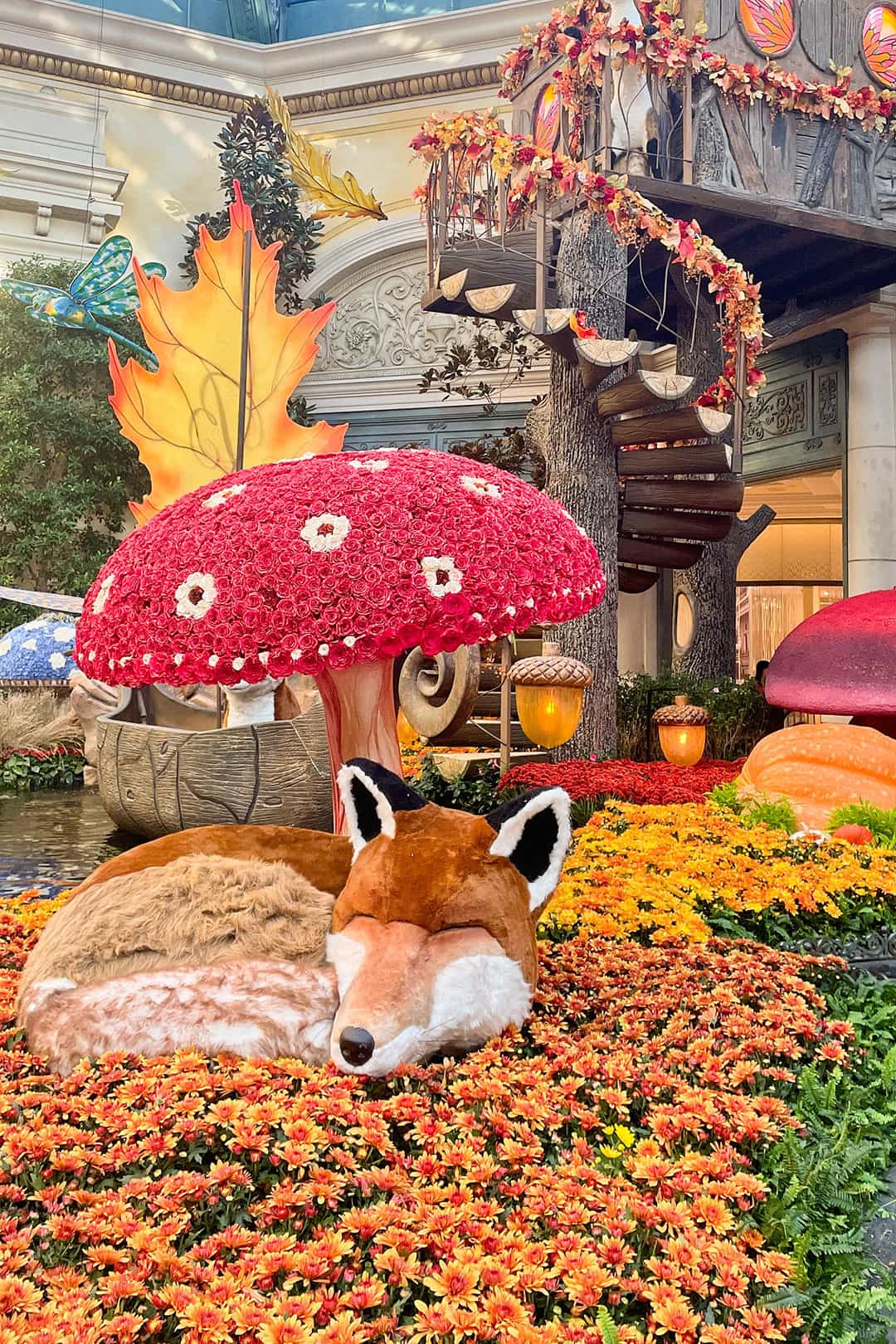 Concerts in Las Vegas in November
November 1-20: Donny Osmond, Harrah'sNovember 3-4: 27: A Musical Adventure, Virgin HotelsNovember 3-6: Gwen Stefani, Planet HollywoodNovember 3-6: Lionel Richie, WynnNovember 3-13: Sting, CaesarsNovember 3-14: Santana, House of BluesNovember 4: JJ Grey & Mofro, Brooklyn BowlNovember 5: The Spinners & The Trammps, Cannery Casino [CANCELED]November 5: America The Band, Golden NuggetNovember 5: Maoli, Brooklyn BowlNovember 5-6: Old Dominion, The CosmopolitanNovember 5-6: Theresa Caputo, The OrleansNovember 5-7: The Doo Wop Project, South PointNovember 5-20: Celine Dion, Resorts World (CANCELED)November 6: The Rolling Stones, Allegiant StadiumNovember 6: Karol G, Virgin HotelsNovember 6: Raekwon, Ghostface Killah, & GZA, Brooklyn BowlNovember 6: Kevin Costner & Modern West, Sunset StationNovember 6: Rufus Du Sol, Downtown Las VegasNovember 6: Johnny Mathis, The Smith CenterNovember 6, 13, 20, 27: The Spazmatics, South PointNovember 6: George Thorogood, Fremont Street ExperienceNovember 8: Phora, House of BluesNovember 10-20: Earth, Wind, and Fire, The VenetianNovember 10-20: Bryan Adams, WynnNovember 11: Porter Robinson & Jai Wolf, Virgin HotelsNovember 11: Testament, House of BluesNovember 11-13: Barry Manilow, Westgate Las VegasNovember 11-21: Backstreet Boys, Planet HollywoodNovember 12: Evanescence & Halestorm, The CosmopolitanNovember 12-14: Frankie Avalon, South PointNovember 13: Night Ranger, The Orleans [CANCELED]November 13: Brett Eldredge, Virgin HotelsNovember 13: Benny the Butcher, Brooklyn BowlNovember 14: Divorciemonos Mi Amor, Sams Town Live
More: 9 Las Vegas Shows You Can't Miss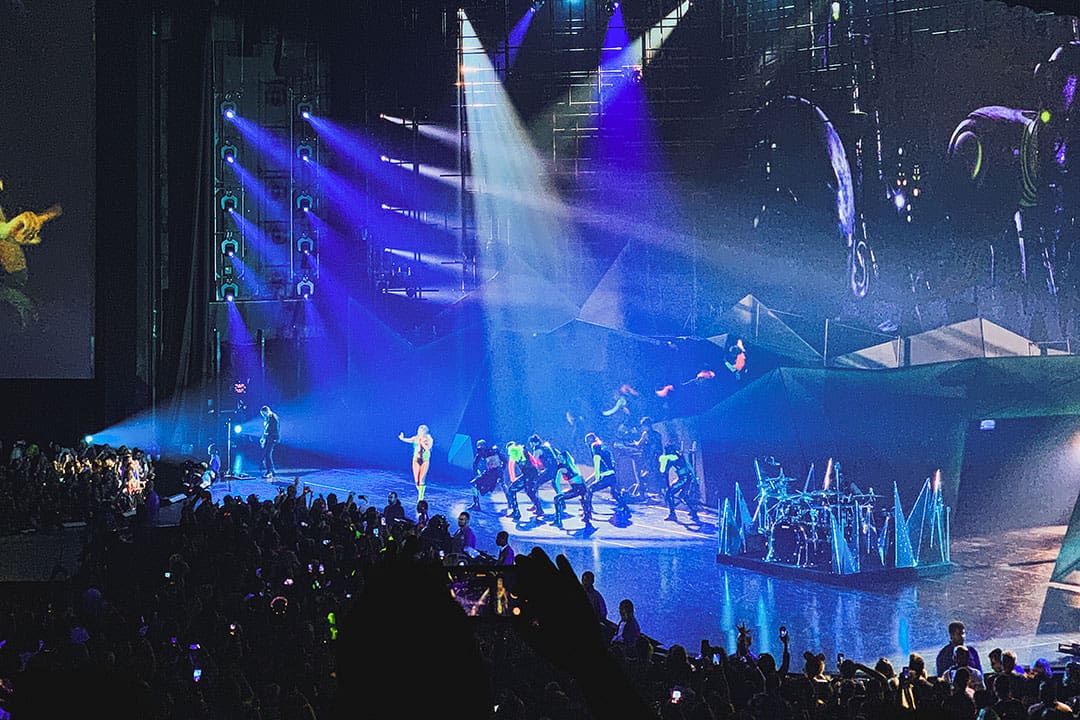 More Concerts in Las Vegas in November
November 16: Queen Naija, House of BluesNovember 17: Myke Towers, Virgin HotelsNovember 18-19: The Black Crowes, House of BluesNovember 19: Lagwagon & Red City Radio, Brooklyn BowlNovember 19-21: Carlos Mencia, South PointNovember 20: Pepe Aguilar, MGM GrandNovember 20: Ambrosia, Santa Fe StationNovember 20: Koe Wetzel, Virgin HotelsNovember 20: Bone Things N Harmony, Brooklyn BowlNovember 20: GWAR, Eyehategod & Napalm Death, House of BluesNovember 21: El Alfa, The CosmopolitanNovember 21: Silverstein, Brooklyn BowlNovember 24: Puro Party, Brooklyn BowlNovember 24: Black Label Society, House of BluesNovember 24: Vince Neil, Fremont Street ExperienceNovember 26: The Millennium Tour: Omarion, Bow Wow, Pretty Ricky, Ying Yang Twins, Soulja Boy, & Ashanti, MGM GrandNovember 26: The Guess Who, Golden NuggetNovember 26: Jay Wheeler, The CosmopolitanNovember 26-28: Stayin' Alive, South PointNovember 27: Pennywise, House of BluesNovember 28-29: Terry Bradshaw, LuxorNovember 29: Courtney Barnett, Brooklyn BowlNovember 30: La Oreja De Van Gogh, House of Blues
Comedy Shows in Las Vegas in November
November 5-6: Tim Allen, The MirageNovember 12-13: Daniel Tosh, The MirageNovember 12-13: Nick Di Paolo, Plaza HotelNovember 14: Amy Schumer, The MirageNovember 14: Jeff Dunham, CaesarsNovember 19-20: Wayne Brady, The MirageNovember 19-20: Bill Burr, The CosmopolitanNovember 26-27: Bill Maher, The MirageNovember 27: Anthony Rodia, The Venetian
More: Top Indoor Activities in Las Vegas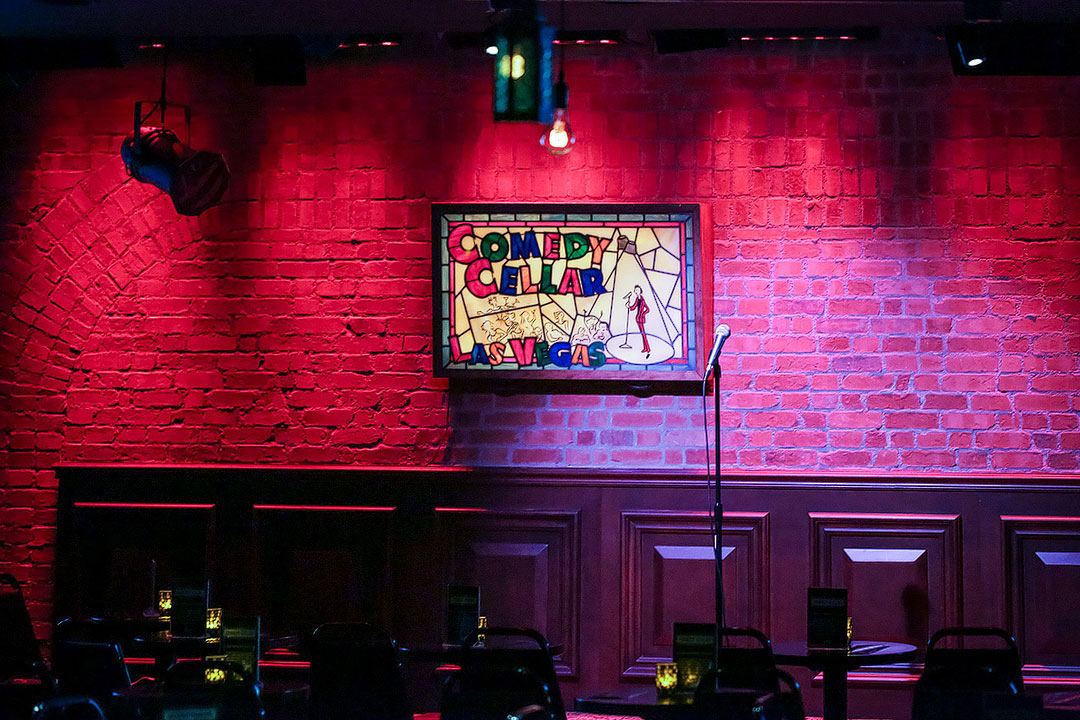 November Conventions in Las Vegas
November 2-5: SEMA Show Las Vegas, LVCCNovember 3-5: AAPEX 2021, Sands Expo & Caesars ForumNovember 9-11: IMEX America 2021, Mandalay BayNovember 16-18: ISSA Show North America 2021, LVCCNovember 19-21: Live Design International LDI Show 2021, LVCCNovember 20: Lowrider Las Vegas Super Show 2021, LVCCNovember 29 – December 3: 2021 AWS re:Invent, The Venetian
More: 17+ Fun Things to Do in Downtown Las Vegas
Sports Events in Las Vegas
November 3-7: PBR World Finals, T-Mobile ArenaNovember 3, 5, 6, 27, 28: Henderson Silver Knights Games, The OrleansNovember 4-17: 2021 WSOP Main EventNovember 6: Canelo Alvarez vs Caleb Plant, MGM GrandNovember 9: Vegas Golden Knights vs Seattle Kraken, T-Mobile ArenaNovember 11: Vegas Golden Knights vs Minnesota Wild, T-Mobile ArenaNovember 13: Vegas Golden Knights vs Vancouver Canucks, T-Mobile ArenaNovember 13: UNLV Rebels vs Hawaii Warriors, Allegiant StadiumNovember 14: Las Vegas Raiders vs Kansas City Chiefs, Allegiant StadiumNovember 16: Vegas Golden Knights vs Carolina Hurricanes, T-Mobile ArenaNovember 18: Vegas Golden Knights vs Detroit Red Wings, T-Mobile ArenaNovember 19-21: Roman Main Event, T-Mobile ArenaNovember 20: Crawford vs Porter, Mandalay BayNovember 20: UNLV Rebels vs San Diego State Aztecs, Allegiant StadiumNovember 20: Vegas Golden Knights vs Columbus Blue Jackets, T-Mobile ArenaNovember 21: Las Vegas Raiders vs Cincinnati Bengals, Allegiant StadiumNovember 22-23: Empire Classic, T-Mobile ArenaNovember 26: Duke Blue Devils vs Gonzaga Bulldogs, T-Mobile ArenaNovember 27: Brandon Figueroa vs Stephen Fulton Jr, Park MGMNovember 27: Vegas Golden Knights vs Edmonton Oilers, T-Mobile Arena
More: 15 Unique Bucket List Worthy Experiences in Las Vegas
Misc Things to Do in Vegas in November
November 3-27: Derek Hough, The VenetianNovember 5-7: Holiday Craft & Gift Festival, EXPO at World MarketNovember 5-21: America's Got Talent Live, LuxorNovember 10-13: Las Vegas Days Parade & Rodeo, Downtown Las VegasNovember 12-14: Day N Vegas, Las Vegas Festival GroundsNovember 15: Donut Fest Las Vegas, Downtown Las VegasNovember 18: Latin Grammy AwardsNovember 26: A Christmas Carol, The Smith Center
More: 101 Things to Do in Las Vegas Bucket List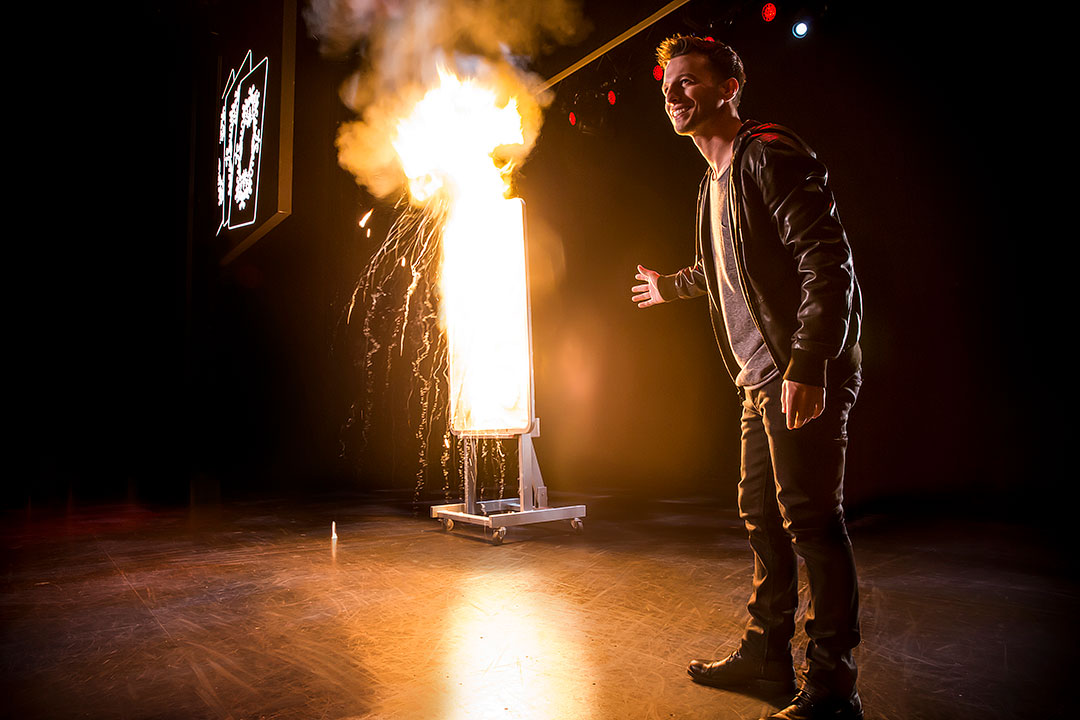 What to Eat in Las Vegas in November
Whether you're looking for fruits and vegetables at the farmer's market or you want to eat farm to table, this is what you will find in season in Las Vegas (zone 9a).
Fruits in season – cantaloupe, melons, pomegranates, rhubarb, watermelon.Vegetables in season – beets, broccoli, brussels sprouts, carrots, cauliflower, eggplant, green beans, green onions, hot peppers, kale, leeks, lettuce, okra, onions, parsnips, peas, potatoes, pumpkins, radish, salad greens, spinach, sunchokes, sweet peppers, sweet potato, swiss chard, tomatillos, tomatoes, turnips, winter squash, zucchini.
More: 49 Best Places to Eat in Las Vegas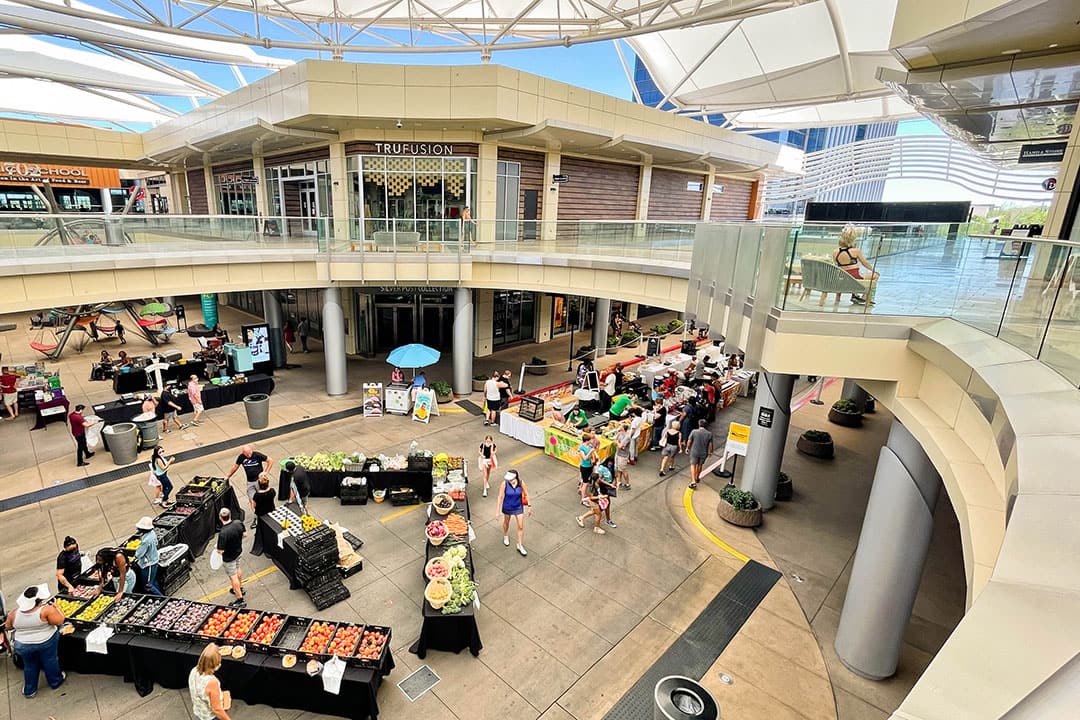 Tips for Visiting Las Vegas in November
Book early! Popular shows and events will sell out quickly. Buy tickets as soon as you know you want to go.Save money if you plan on visiting multiple attractions with the All-Inclusive or Explorer Pass.Know before you go. Some shows have restrictions on what you can bring into the show. Read all the fine print.Pack layers so you adjust to temperatures as needed.Sunscreen is important if you'll be outside. There isn't much shade.Arrive to the venue early. It takes longer than you think to get from one spot on the strip to another. Give yourself plenty of time to find the venue.
Best Places to Stay in Las Vegas
More Resources
Your Essential Guide to the Best Las Vegas Escape Rooms15 Romantic Things to do for Couples in Las Vegas5 Things You Can't Miss at AREA15LINQ Promenade – Your Ultimate Guide On What to DoYour Complete Guide to Fergusons Downtown
Do any of these things to do in Las Vegas in August interest you? Let us know if we missed anything!
If you're holding an event and would like to be added, please email us at hello [at] localadventurer.com.
Did you enjoy this post? Pin it for later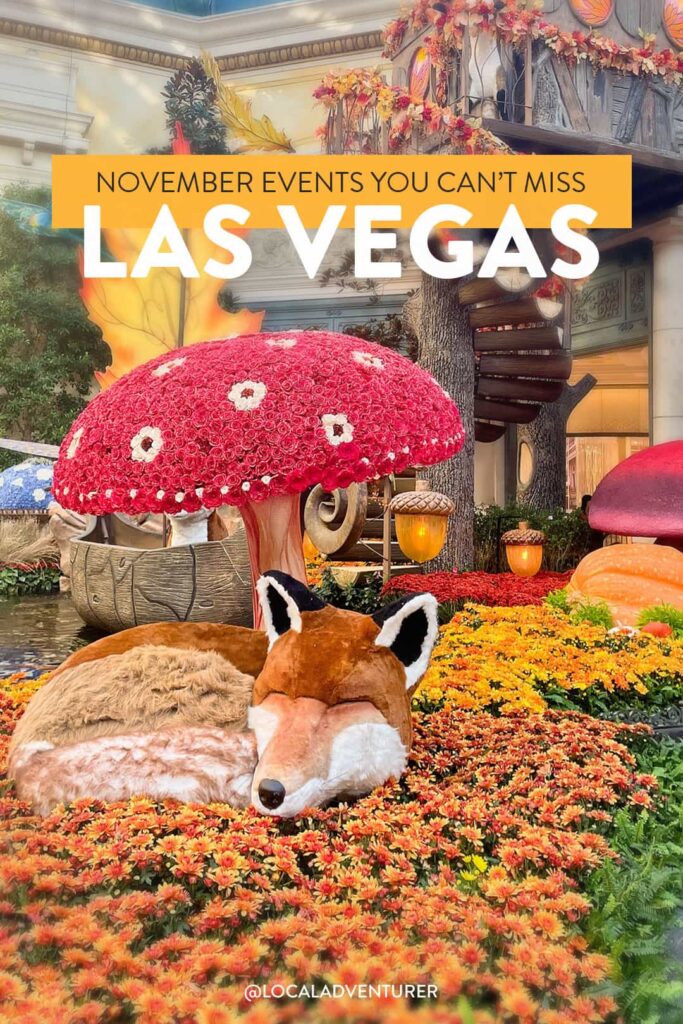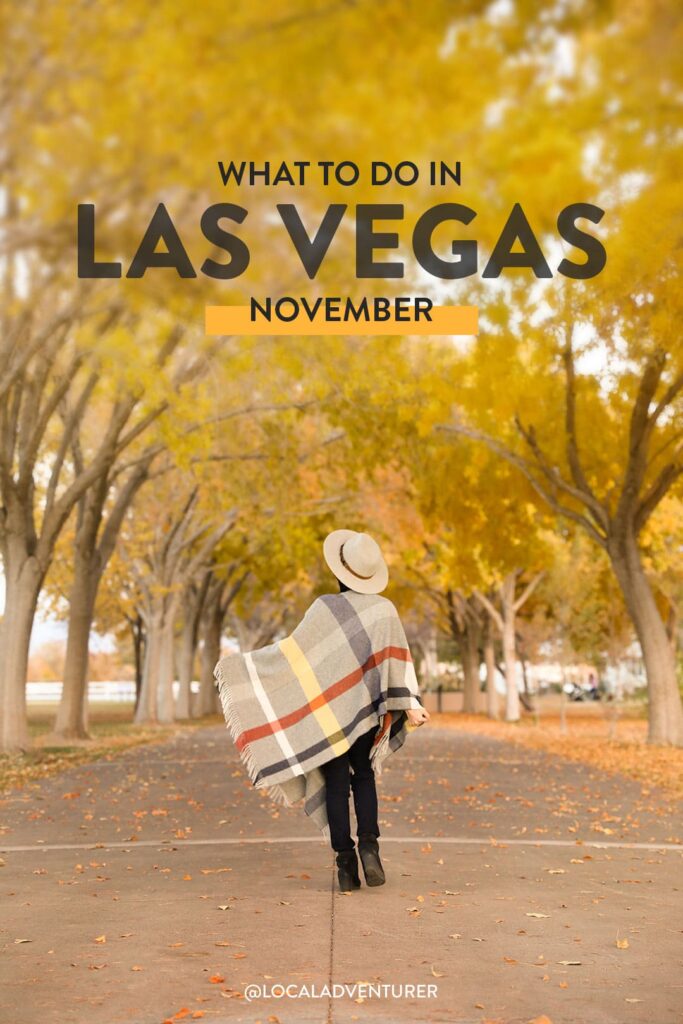 See More About Las Vegas
⟡⟡⟡⟡⟡
LIVING IN LAS VEGAS PROS AND CONS
"Discovery consists not of seeking new lands but in seeing with new eyes" – M. Proust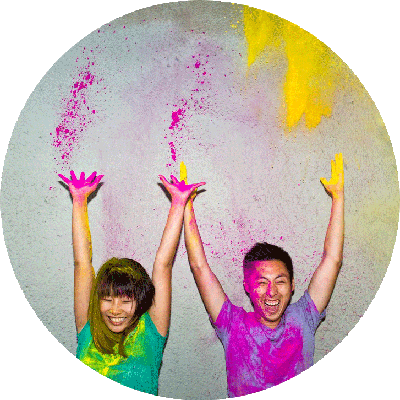 Esther + Jacob
Esther and Jacob are the founders of Local Adventurer, which is one of the top 5 travel blogs in the US. They believe that adventure can be found both near and far and hope to inspire others to explore locally. They explore a new city in depth every year and currently base themselves in Las Vegas.
PrevPreviousContainer Park Las Vegas – Your Ultimate Guide
You might also love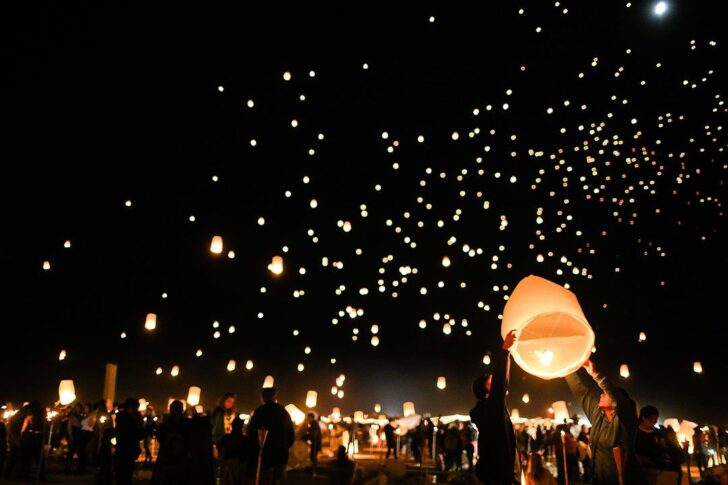 October Las Vegas Shows and Events 2021 – What to Do, Pack, and More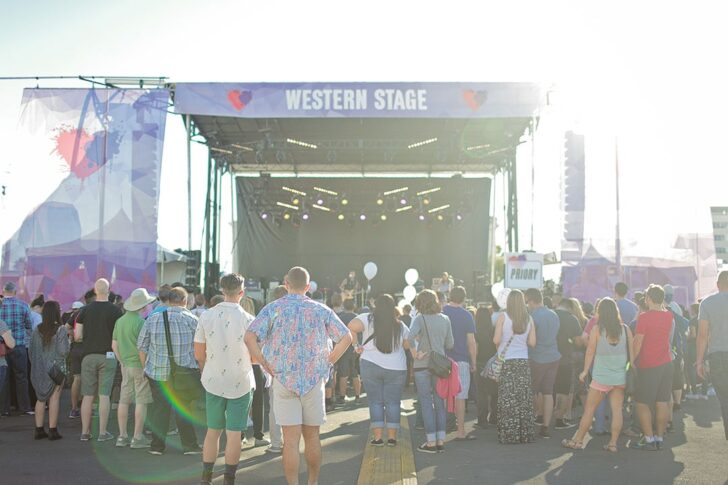 Las Vegas September Events 2021 – Things to Do, Weather, What to Pack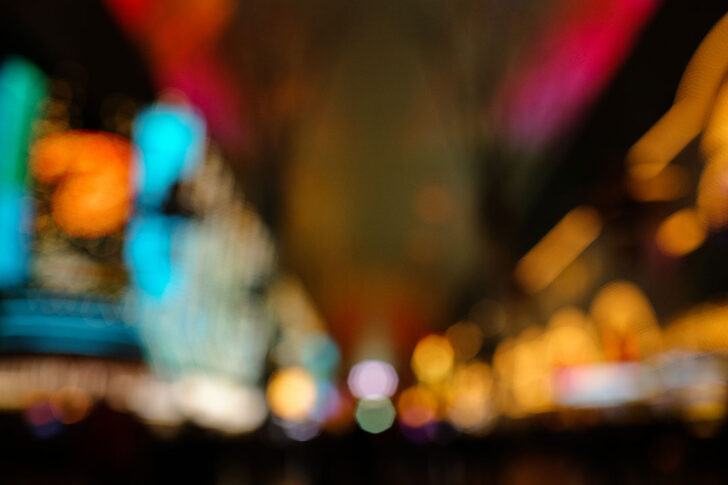 101 Things to Do in Las Vegas Bucket List

The post November Las Vegas Shows and Events 2021 – What to Do, Pack, and More appeared first on Local Adventurer » Travel Adventures in Las Vegas + World Wide.
Article Source and Credit localadventurer.com https://localadventurer.com/november-las-vegas-shows-events/ Buy Tickets for every event – Sports, Concerts, Festivals and more buytickets.com